About Post-a-Rose
Post-a-Rose Online Florist is part of Robinson's Ltd, which is a family run business that started trading in 1886.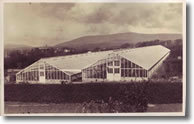 The business was started in 1908 when the Richard Hotchkiss – the Great-Grandfather of the present Managing Director Mark Hotchkiss - took on Mountain View Nurseries as a hobby. The business went from strength to strength then growing a range of cut flowers, fruit & vegetables, which were retailed through two shops in Douglas.
During the late 1960's and 1970's Richard's Grandson Ron developed his expertise in growing cut flower roses and the business began to specialise.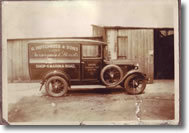 In 1971 R. Hotchkiss & Sons Ltd became Ballakinnish Nurseries when it moved to a new state-of-the-art nursery at Richmond Hill. Initially with 2000 square metres of glass, expansion of the growing area took place in 1973, 1977 and 1985 to a total growing area of 15,500 square metres given over entirely to 13 varieties of cut flower rose production.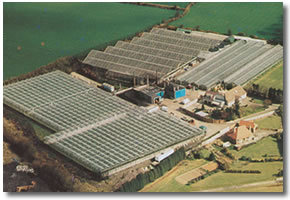 Innovation and the latest technology such as in the form of hydroponics systems, total energy & lighting system has always been vital in keeping the business competitive and ensured the quality of their flowers are unsurpassed.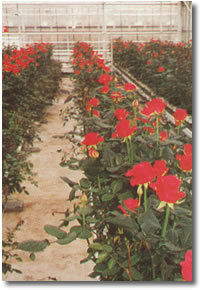 But even this technology eventually dated and in 2007 the nursery was sold with the intention of creating a new, zero-emissions nursery. This project is still ongoing.
Post-a-Rose.com – the Online Florist side of the business – was formed in 2000 specialising in sending the finest quality roses throughout the UK. The business has developed over the years to include other varieties of cut-flowers, indoor plants, gift and Luxury Isle of Man Hampers. This side of the company has blossomed and enabled the business to continue on the interim whilst using only the finest sourced produce from the British Isle and the Netherlands. So with over 100 years of expertise in the flower industry, you can be assured of exceptional quality and outstanding value with Post-a-Rose.com.